Evaluatie
Beste Cindy,
Bijgaand het evaluatieformulier van Ayae. Zoals ik telefonisch al aangaf hebben wij haar als zeer leergierige en ijverige stagiaire ervaren. Zij heeft heel veel en hele goede vragen gesteld. Onze teeltman stond regelmatig versteld met wat voor doordachte vragen zij kwam. Ook haar inzet en werkhouding waren heel goed! Ook leuk om te zien dat zij tevens veel activiteiten ondernam om Nederland en de Nederlandse cultuur beter te leren kennen. Succes met de eindevaluatie en mochten er nog vragen zijn, dan hoor ik het graag!
Groeten, Martine Bunnik
Stage in Canada
Ik ben een tijdje terug van mijn stage in Canada en wou zeggen dat alles goed is verlopen. Ik heb een hele mooie stage gehad en veel mogen doen. Ook de vakantie vooraf was erg mooi, heel veel gezien en meegemaakt en het weer was super! Bedankt voor jullie hulp en tips! Heb er veel aan gehad! Een tip voor andere reizigers: Maak een fotoboekje over jouw leven en omgeving. Mijn stageboer en zijn vrienden en familie vonden het heel leuk! Nogmaals hartstikke bedankt!
Met vriendelijke groeten, Robin Vedders
"Hartelijk bedankt voor het regelen van een werkvergunning. het kan niet beter!!!

Met vriendelijke groet, Albert Jukema"
Bericht van een gastgezin midpoint Vorden
---
We hebben 7 jaar gasten gehad met goede en heel goede ervaringen. Vorig jaar bracht dat ons zelfs een hoogtepunt. Angy Teheran, stagiaire bij Vermeer Bleiswijk , leren kennen via Laura Ximena Bueno Bohorquez, stuurde ons een uitnodiging om haar diploma-uitreiking bij te wonen. Secound Bachelor Degree in Business Management and Liberal Arts, Fairleigh Dickinson University New Jersey. We hebben een heel leuke week in New York gehad. Ook hebben we daar Marya Kerimova daar ontmoet. Zij is daar Au pair.
Verder hebben we nog veel contacten dankzij de Midpoint. Hoop dat we elkaar nog eens tegenkomen.
En mochten jullie tijdelijk onderdak zoeken voor een meisje, dan is ze altijd welkom.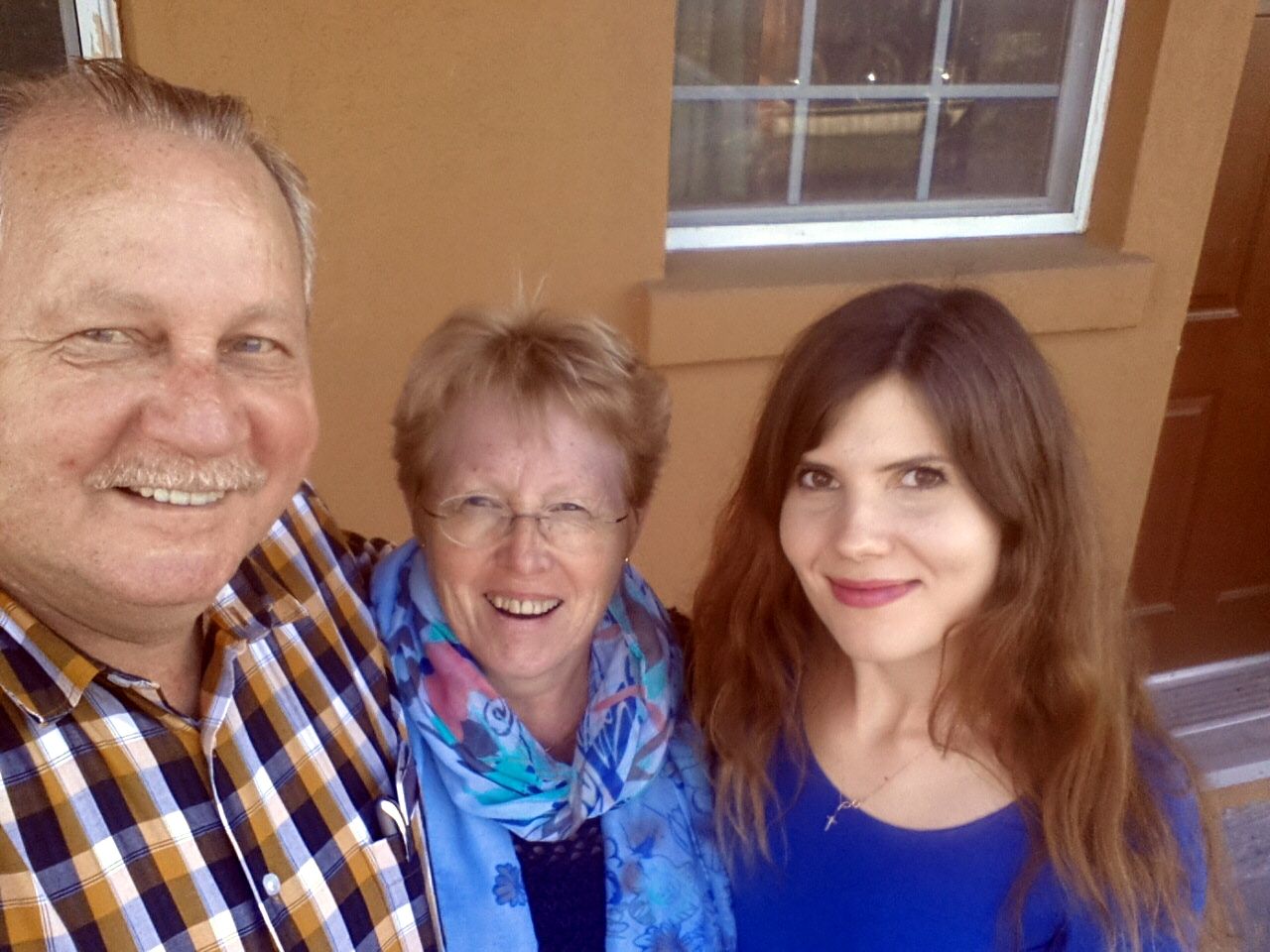 I wanna thank you so much to SUSP that gave me an amazing opportunity to feel how work at horticultural sector in The Netherlands, to feel how to live in diversity and I learned a lot of things. I really satisfied and proud to be SUSP alumnus.
Now it's time for me to finish my study, I hope after I finish my study I'll have another opportunity to work or visit Netherlands again or maybe I will try another internship in another country. The experiences that I got from Netherlands are useful for my next career.
I say hello from Indonesia to all of SUSP crew :) I hope SUSP will be success more and more again to help young people learn agriculture and horticulture sectors.
Thank you in advance.
--
Best Regards,
Manik Zakiyyatun Nisa
Department of Agronomy and Horticulture
Faculty of Agriculture
Bogor Agricultural University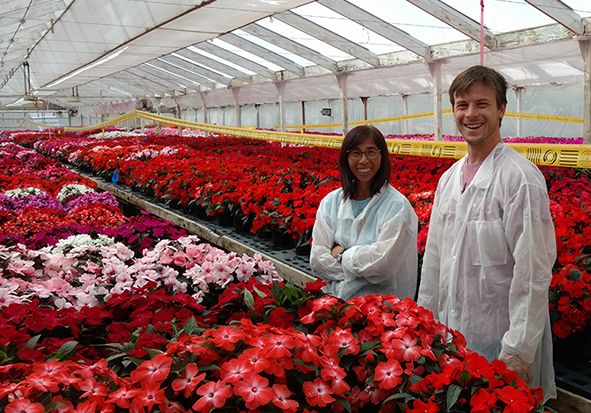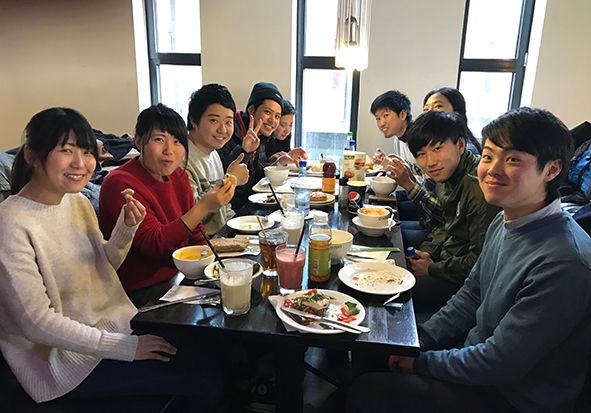 ---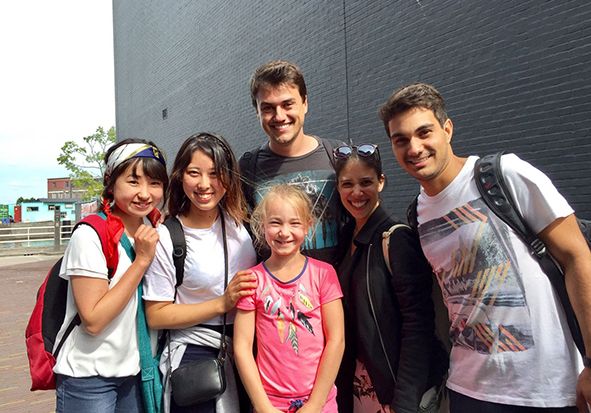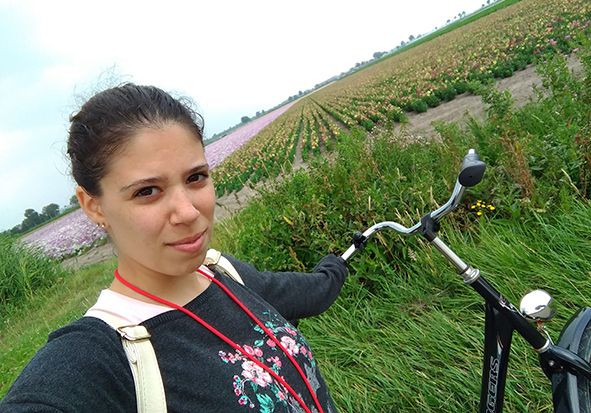 ---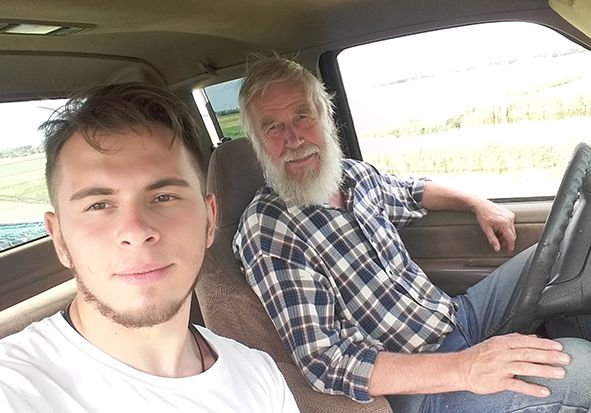 Nikita and his intern supervisor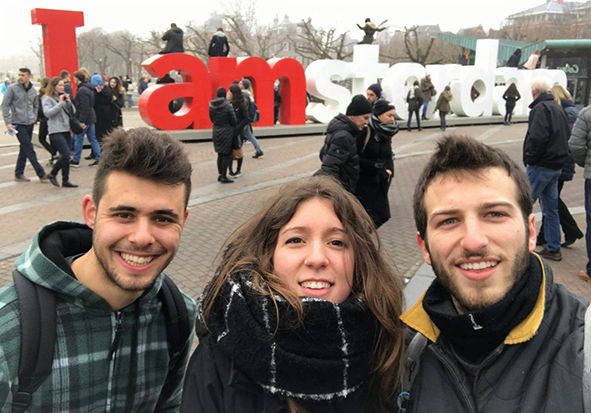 ---
Hans en Mark in Michigan
Beste Marlous en Cindy,
Hans en Mark hebben het waanzinnig naar hun zin bij van Loon Farms in Michigan
Ik heb afgelopen tijd veel op google gezocht( en met jou gemaild ) dat maakte dat de jongens met een goede voorbereiding naar Amerika gingen . Als je in Amerika gaat stagelopen komt er gigantisch veel op je af . Ben blij dat we hulp hadden van jou
Dat maakt dat de jongens op weg zijn naar een wereld ervaring !!
Dikke pluim
Vriendelijke groet Jacqueline
Anton in Ukraine
I received a certificate. I was happy worked with you, I wish your company success and good trainees on a future. Thank you for all!
Anton Voronenko
Heeey Marlous
Nogmaals onwijs bedankt voor de geweldige hulp.
Ik ben heelhuids aangekomen en het onwijs naar m'n zin hier.
Je kan me ook volgen op fb waar ik af en toe een paar foto's op plaats
Hartelijke groet
Jens kofoed
Hoi Marlous,
Ten eerste ontzettend bedankt voor de organisatie van alles! Het is ontzettend genieten in Holden Arboretum!
Ik heb mijn terugvlucht geboekt en dat is 14/15 augustus.
Met vriendelijke groet,
Jeroen Willems
Student Management van de Leefomgeving
HAS Hogeschool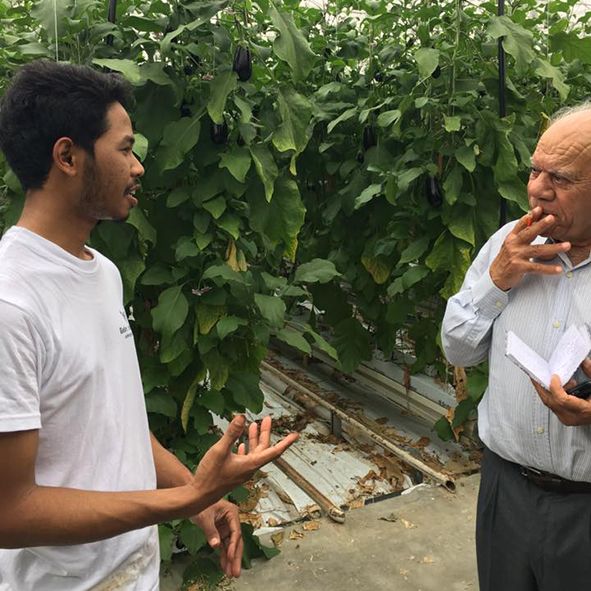 Heru and his professor - Indonesia
---
Bericht van een moeder
Edwin heeft het goed naar zijn zin in Ohio. Wij (zijn ouders) zijn afgelopen november bij hem geweest. Verrassingsbezoek op zijn verjaardag. Hij wist van niets en ineens waren wij daar ( we hadden van te voren wel contact gehad met de fam. Verhoeven) We hebben een week bij hem gelogeerd.
groeten, Greet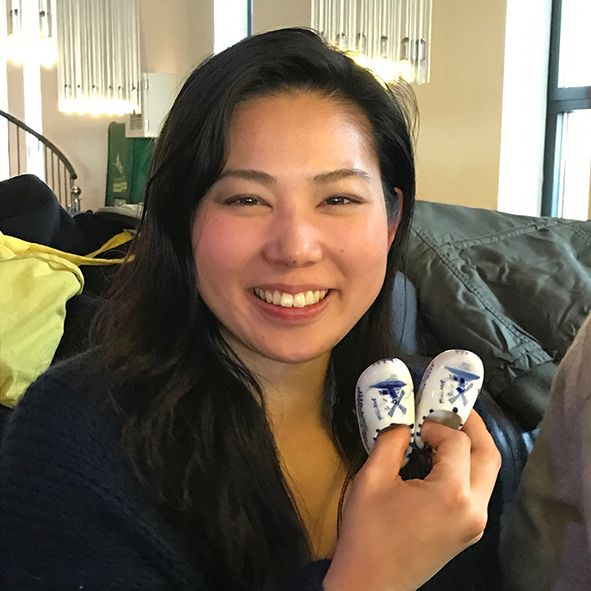 ---
Hallo Marlous
Een zomaar mailtje vanuit Amerika. Het gaat hier prima en met mij hartstikke goed. De familie is super! Gelukkig niks geen apartigheid gehad bij de douane hier. Verliep allemaal vlot! Bedankt voor jullie hulp met mijn visa! Met vriendelijke groeten,
Sander Korterink
Stagiar
Manders Custom Farming
Weston, OH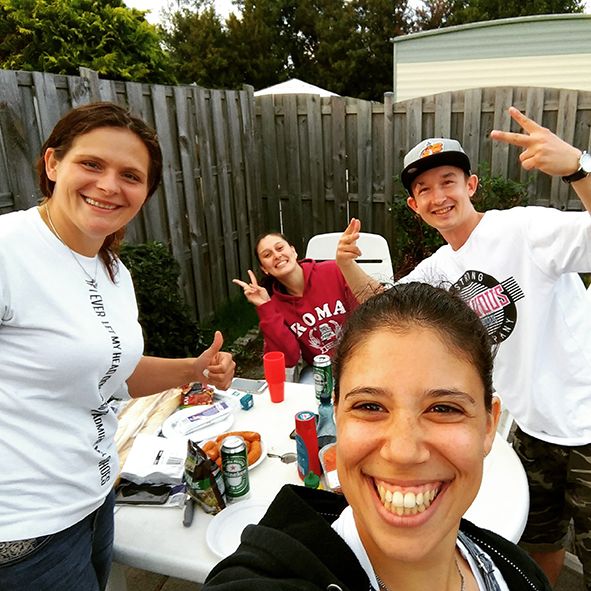 ---
Hello
I'm Thomas Barrault, from the Nieuwenhuizen company. I send you an e-mail like you ask, because my internship is over, I'm now at home since 2 days. I will thank you for your help, it was a very nice year, I learned a lot on the farm. Amazing experience. And I will be back in the Netherlands in one month for an other expérience in an other farm next Franeker during one year.
Thank you again !
Thomas B..
Hello, Marlous and Cindy
---
I was busy by the program that I even forgot to write a report:)
At first about Netherlands. The country is very interesting and beautiful. I like the architecture of this country. Visited Bolsward,Workup, Hindeloopen,Leeuwarden,Alkmaar. People here are always kind and honest.
Secondly, about the Ansel family. They met me very well. Conditions are good, family is wonderful.
In the third about the program. I am very glad that I went at this program, a lot of new emotions and impressions. One of the most important pluses it is improving my English. Farmer Paulus is a very good and experienced specialist in his field. He tries every day to give for me advices about sheep farming. During this time we already managed to make:
1. Injection of animals
2. Treatment from parasites
3. Sheepshearing
4. Follow and support the growth of lambs.
With respect to you, Nikita Lysenko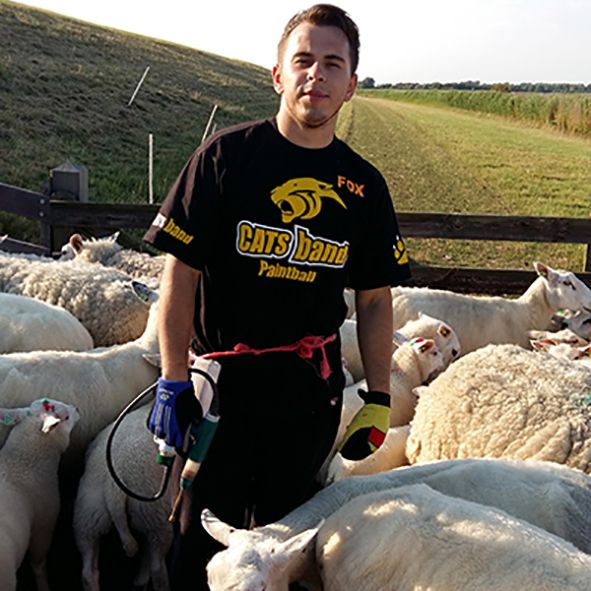 Seunga from South Korea about pigs



Hey Greg,
---
Definitely not too late, thanks so much for the advice! It sounds like you've been busy, that's great for TOP.
A Brazilian friend I met in the Netherlands messaged me a week ago saying she is going to be placed in Wisconsin and wants to meet up. It's remarkable how far and wide the friends I've made have been. Going to The Netherlands via The Ohio Program was one of the best decisions I've made in my college career.
Send the job opportunities my way! I am still on the hunt for a career after graduation.
Kathryn Losnes
Sustainable Plant Systems spec. Horticulture | College of Food, Ag, & Environmental Sciences
Treasurer | Landscape and Floriculture Forum
Student Assistant | Ornamental Plant Germplasm Center
Miguel from Portugal
I'm Miguel Coelho from Portugal and I'm studying Agronomic Engineering. Since always I wanted to do my final internship abroad, it was then that my friend Filipe Lemos told me about the SUSP program and soon I became very interested. Together we process all necessary documents and soon they found a place for me and later a place for my friend.
Now I'm training on a dairy farm with cheese-making and I live with a wonderful family. Here I have the opportunity to work with animals which is what I really like and at the same time I am learning how to make cheese.
At my free time I will discover new places with my bike and I even met some cities like Amsterdam, Utrecht, Rotterdam, Alkmaar, Gorinchem, Sheenoveen, Nieuwpoort and Gouda.
I've been here about a month and a couple of weeks and it's been one of the best experiences of my life. Thank you very much to everyone who made it possible!"
Best regards,
Miguel Coelho
From a teacher
Hallo Mike,
nu je bent ingeloot, je account is afgerond en de leges zijn betaald, kun je binnen nu en drie weken de vergunning verwachten.
Hartelijke groet,
STICHTING UITWISSELING
Marlous Mens
SUPER !!! en gefeliciteerd en zo komt een droom in vervulling !!!
Met vriendelijke groet,
Pieter-Jan Heijnen
Decaan MBO en docent Greenport
Coördinator internationalisering