Day 3
Setting up camp
---
On Saturday, the trainees headed to "De Gouw", where we set up tents for camping. For many, this was their first time! They had quite the time trying to figure out how to put the tents together!
Canoeing
---
After lunch, the trainees went canoeing in the waterways in and around Opmeer. This was also a first time for a majority of the trainees. After the long ride, they were definitely feeling it in their muscles the next day!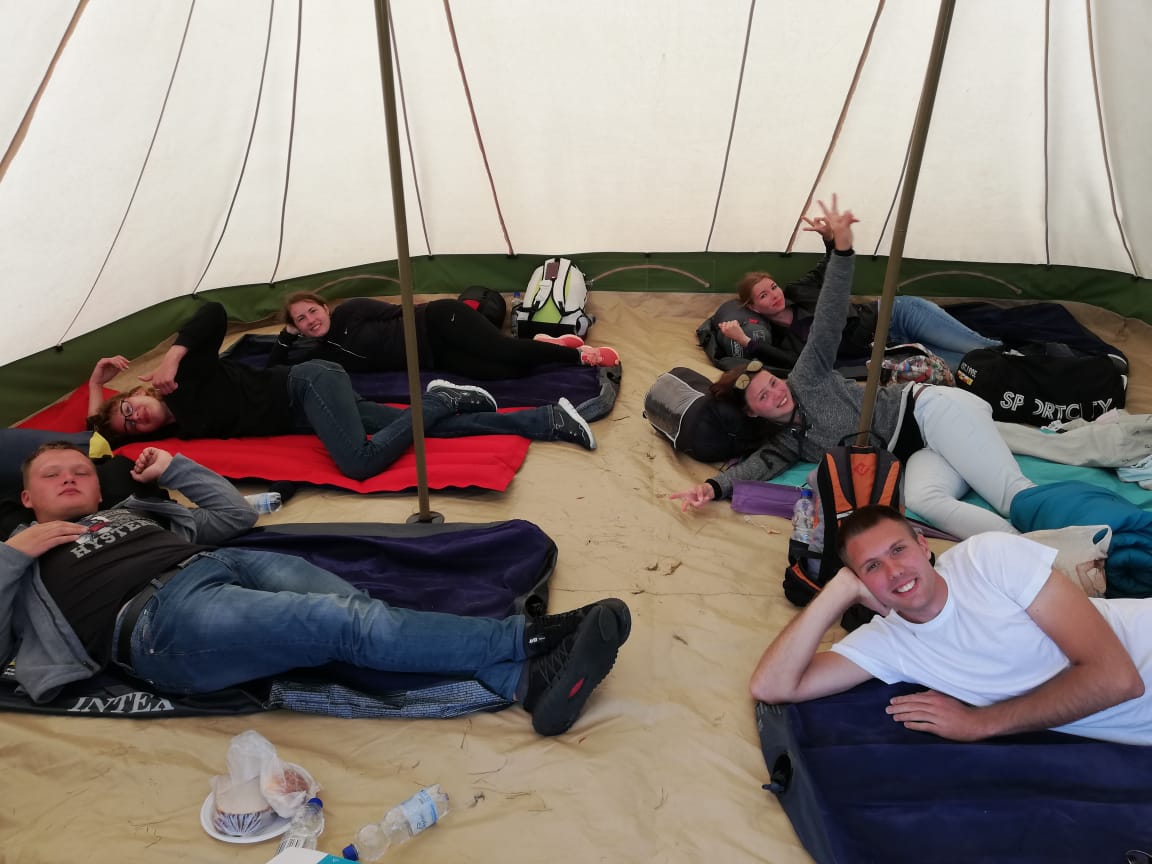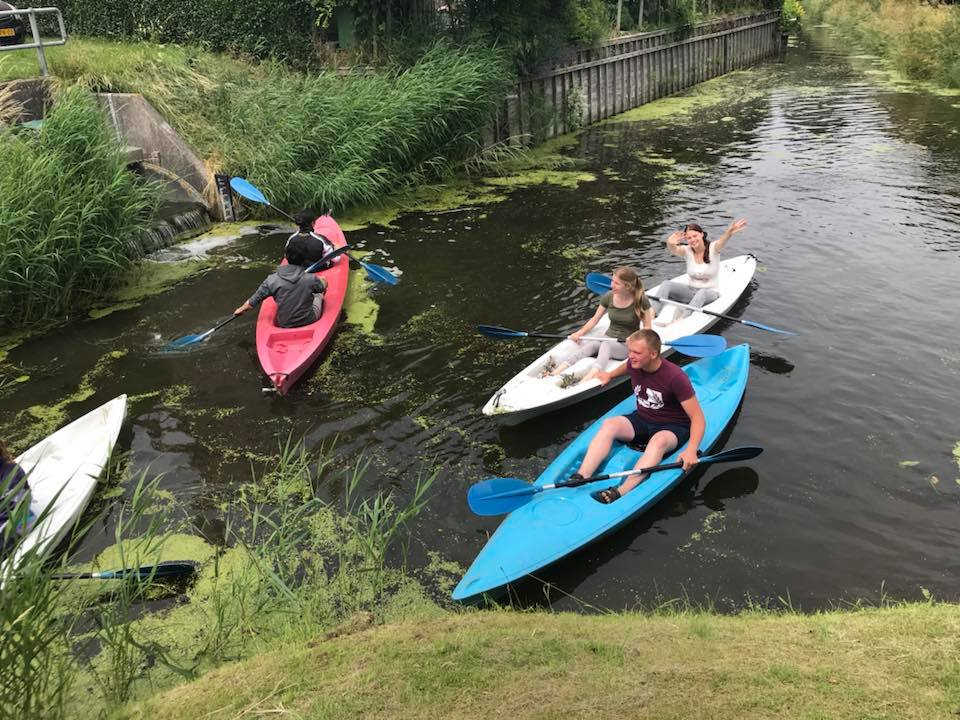 Barbecue and "Bonte Avond"
In the evening, we had a barbecue with the host families. The trainees played some games and were able to chat with one another about differences and similarites between cultures, educations, sports, and even languages! Some trainees got to try the famous Dutch dish of raw herring and onion for the first time!

The trainees had an opportunity to showcase their talents on Saturday night. During the evening, we had dancing, singing, guitar playing, and music played from various trainees from various countries; Even the volunteers got to sing along to a popular Dutch song for everybody!
That night, there was a local party with a live band and DJ. The trainees had a great time there and got to speak with many of the local Dutch people.
Friendly visitor while diving